A Review Of Spectrum Curtains & Blinds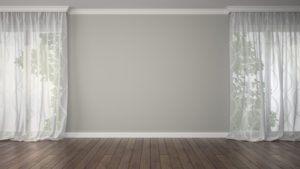 The doors and windows of your home are the threshold to the outside world. They allow in light, air and access to your home. It is important that you choose curtains and blinds that are just right for your space, and meet its specific requirements.
Often when people visit a store that offers curtains and blinds, they find it difficult to visualise how the products would look in their home. And this is where Spectrum Curtains offers a unique and fantastic service. The brand comes to your home or office space, so that you can select from a wide range of window treatment options. From curtains and drapes, to blinds in many different styles, you can choose from a wide range of samples.
Invaluable Free Measure and Quote Service
The free measure and quote service is appreciated by clients. They like the fact that the brand's interior decorators consider the requirements of the home, and review them, and then make recommendations. Whether you are looking to change the décor of the room, or simply wish to install blinds that will keep out the bright sunlight, Spectrum Curtains has a lot to offer.
The family owned business was established in 1973 by Barry Ryder, and is now owned and run by Sophie Unland. Sophie is an accredited interior decorator, and has years of experience in the business. Reviews and testimonials state that she enjoys helping clients invest in the curtains and blinds that suit their home and their budget. Spectrum Curtains & Blinds is now a mobile business.
Sophie understands that it is imperative for clients to see the samples of curtains and blinds in the space that they will be installed.
Customized Window Furnishing Solutions
Being an interior decorator, Sophie is often able to visualise a given space in a manner that homeowners may not be able to. This gives them the added the benefit of receiving customized window furnishing solutions from a professional. Whether a client is opting for blinds or drapes, Spectrum Curtains offer clients an array of choices that can be custom made for their home.
Spectrum Curtains also offers plantation shutters that look modern and chic, and can be custom built for the client's home. Pelmet treatments ensure that the window furnishings look just right. The business also offers accessories such as swags and valances that clients may wish to opt for based on the décor of the room. Spectrum Curtains & Blinds prides itself on its quality workmanship and service. With good reason it has a loyal clientele that appreciates the brand's expertise and honesty, and this is reflected in their splendid reviews.